SALE ON NOW!
Sale ends once 200 orders have been paid for!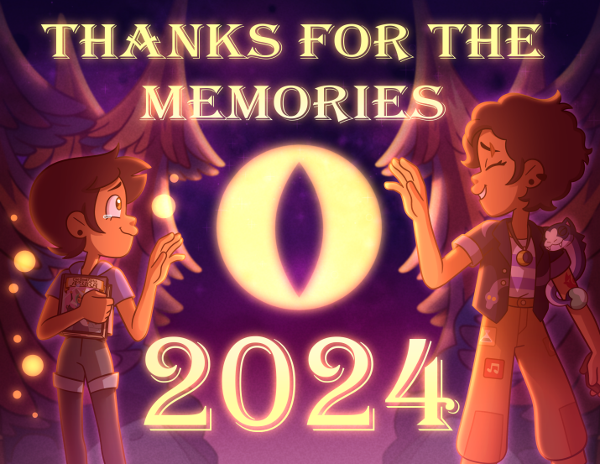 We appreciate everyone who took the time to submit an application to join our Calendar project!
Please scroll down to meet our artists!
This is an in hand sale!
Join us as we bid farewell to TOH once more, throughout 2024!
We proudly introduce our

"2024 Calendar Crew"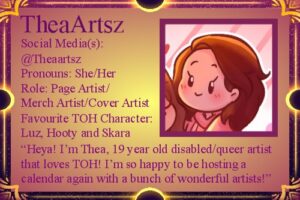 TheaArtsz - Page Artist/Merch Artist/Cover Artist/Calendar Producer


Twitter TheaArtsz 
Instagram TheaArtsz 
TikTok TheaArtsz 
YouTube TheaArtsz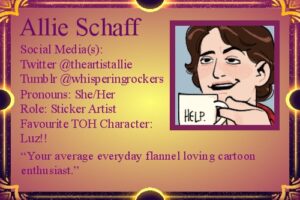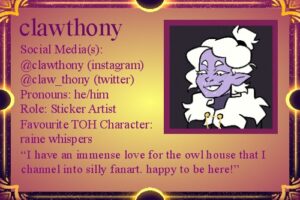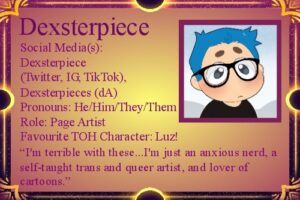 clawthony - Sticker Artist
Twitter claw_thony
Instagram clawthony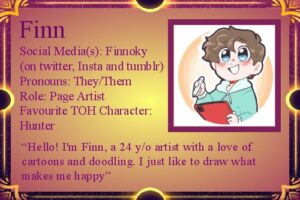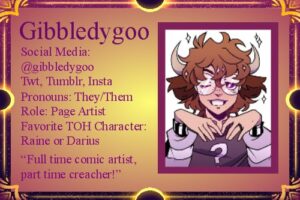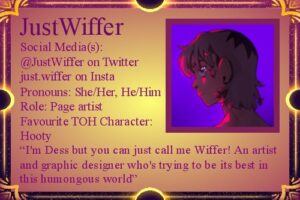 Finn - Page Artist
Twitter Finnoky
Instagram Finnoky 
Tumblr Finnoky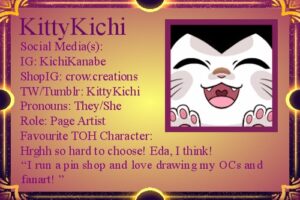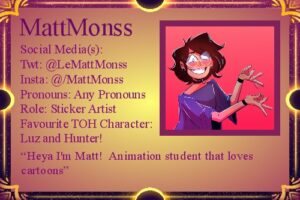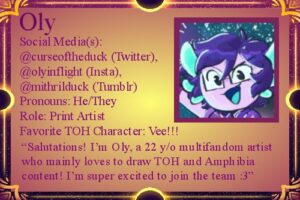 MattMonss - Sticker Artist
Twitter LeMattMonss
Instagram MattMonss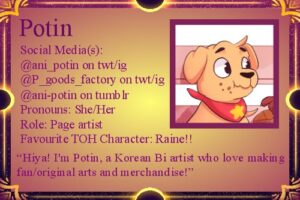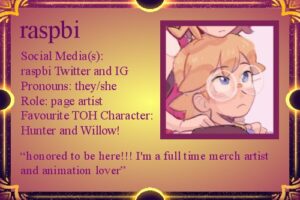 raspbi - Page Artist
Twitter raspbi 
Instagram raspbi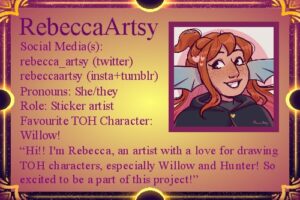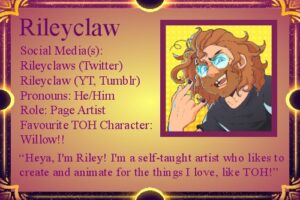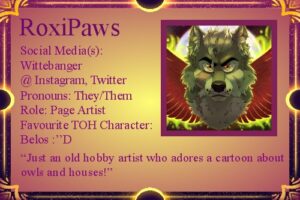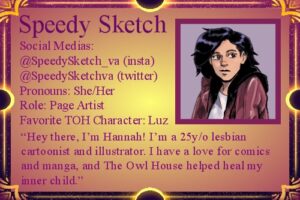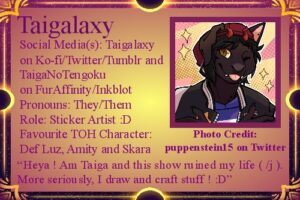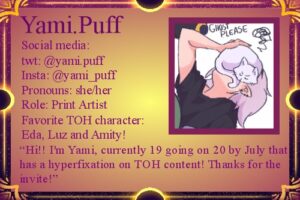 Yami.Puff - Print Artist
Twitter  yami.puff
Instagram  yami_puff