Stars Align first came to Thea at the young age of eight in a dream and was originally called "The Adventures of the B.F.F.'s".  She believes her imagination was inspired from reading two of her favourite series at the time (Rainbow Magic and Thea Stilton).  The original story was that four friends (based on her and three of her friends back then) found necklaces that opened a portal in their closets allowing them to enter an unknown dimension.  She wrote the first chapter and a paragraph of chapter two, but nothing came of it due to her age and the previously unknown ADHD creating focus complications. 
The story stayed with her though, and over time it transformed into what it is now.  A story about three girls, who had never met, finding parts of a necklace that transport them to another dimension in trouble needing their help.  They must learn to work together in order to save Empress Ourania and the six "realms" dependent on her.  No story would be complete without adorable little puffball creatures, and Stars Align delivers that with the Squiggs.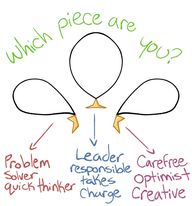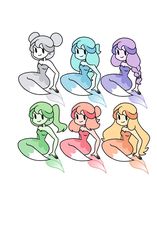 Although it was intended for Stars Align to become an animated series, we have had to change our course due to Thea's health, and the high cost attached to bring it to life.  We will now be making it into a comic book series  that will have a QR code linked to an audio file that will have the amazing voice actors telling the story.  Basically you can look through the book, and listen to them bring it to life!
Shortly we will be sending a printed sheet with sales Thea does that will introduce the characters and potentially showcase some mini stories outside what will be in the books. 
Regarding the story itself, Thea has completed writing the Pilot - now Volume 1 - as well as Episode 2 - now Volume 2 - and is working on the Series one outline. She also has a plotline for Series Two as well as follow up comic book, or potentially a short animated film, following Series Two.   It will be a few years process but we hope people will find it worth the wait.  Doing it as a comic series will help the story be told much faster, which is a bonus!
Volume one be printed and available for purchase once completed, and around the same time a teaser will be added to her YouTube channel with the voice actors. 
Thea has taken a short break from the production aspect for most of 2023 but hopefully before the end of 2024 she will begin the comic book creation.  She has chosen to do this as a solo project so we are looking at potentially late 2024 release for issue one.  You can follow the Stars Align Journey through here, Instagram, Twitter and TikTok.  She will continue to post updated Character drawings, and story based illustrations along the way.