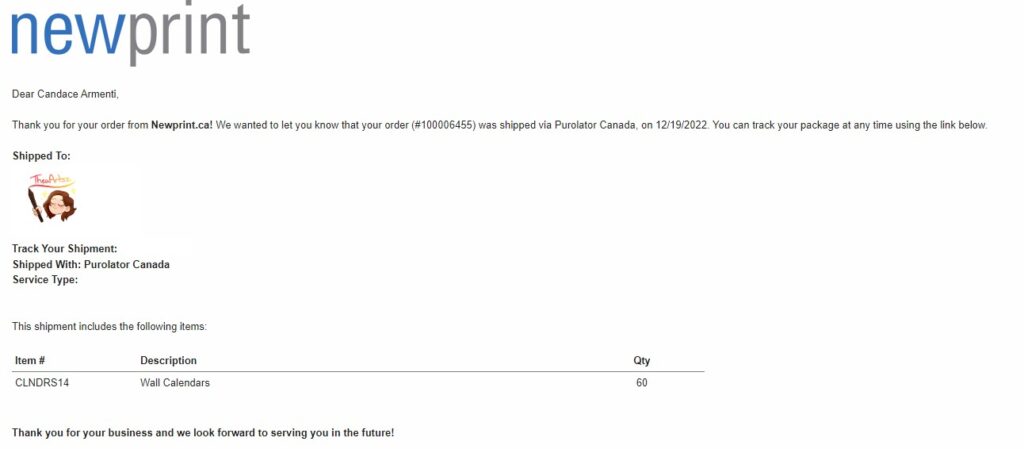 GOOD NEWS!!!!!
We have received shipping confirmation on the Calendar order from Newprint!!!!
Hopefully they will be here by tomorrow night as Newprint shipped it this afternoon with upgraded shipment of next day delivery!
We will be looking them over to ensure they are good to go and if so they will hopefully be in the hands of Canada Post, heading your way (to those who purchased), by the end of this week!!!
Stay tuned…
Candace