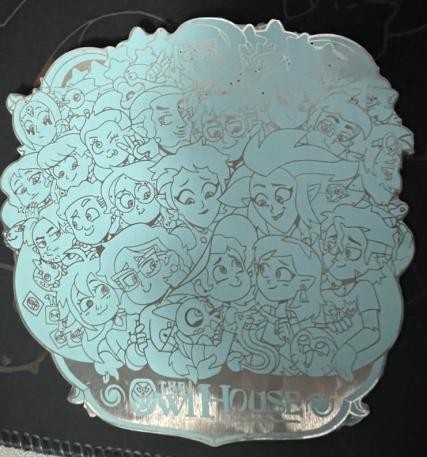 Our manufacturer updated us today with this these pictures!!!
Look how AMAZING this looks!!! We can't wait to see it coloured!!! Thea is so glad she put five backings on it…because WOW it's gonna be BIG!!!
I'm also sharing below a little snippet from Thea and the rep's convo…they are so good with/to her! We really are blessed to have found them! They make beautiful pins and are so kind and wonderful to work with!!
ALSO…
The Marcy Standees are HERE!!! They came quickly so they now sit and wait for the Jumbo and Marcy pins to arrive! No worries, they will be well taken care of 🙂 !!