We recommend naming the audio file and email subject with your initials and the character(s) you are auditioning for.  e.g. Subject = TA_Elizabeth , file name = TA_Elizabeth.wav or Subject = MD_Riley_Caleb , file name = MD_Riley_Caleb.mp3 .
Email all audition recordings to casting@theaartsz.ca.  Audition cut off date is September 30, 2021.  When recording, state the character's name before saying the line(s).  Write in the answers to the "About You" questionnaire (found below) in your audition email.  Submissions for multiple characters may be combined into one file.  If you choose to submit separate audio files for each character voice they may all be included in the same email.
For legal reasons, we will require guardian permission for those cast that are under eighteen years of age. Guardians will also be required to co-sign the contract (explained below).
Thank you to all who audition for a part in Stars Align.  There are 13 roles to be cast.  This is for the pilot episode specifically, but please only try out if you are committed to a long term role aspect. Note on scripting cues:  "- -" refers to a poignant break" with a sharp stop, deliberate pause and quick restart while  "…"  refers to a deliberate pause with a softer break and start.  The following are expectations for those cast in the roles:
If trying out for the following roles please be prepared to fully commit yourself for a two season run: Elizabeth, Dakota, Penny, Alfred, Annabella, Caleb and Riley. We do not want to have to recast them, but we do understand emergencies happen.
We will be requiring all those cast in parts, or coming on as helpers in animation to sign a non-disclosure contract.  We know there are people who like to leak things except Thea has worked hard to get to this point. 
It is requested that audition audio recordings be sent in .wav format, but .mp3 will work if that is all that is  available to record in.  We require those hired on to record their parts in as good a quality as possible.
We will be paying those who are cast .10 cents a word. Some roles have under 20 words, and in that case the minimum to earn for the part will be $2.  For those staying on long term, if money comes in through advertising/merchandise sales, the pay will increase.  Thea has made it clear this is not about her making money, she just has a passion for the story and wants to get it out there, but she has incredible respect for those helping her bring the story to life.
All cast members will be required to join a discord group that will be created for the sole purpose of connecting as a group to make this the best possible show experience.  Through this we can do table reads prior to any recordings for the show being done.
About You Questionnaire:
Name:
Age:
Preferred Pronouns:
Previous experience (not mandatory to have any to be cast):         
Tell us a little about yourself:
What got you interested in voice acting: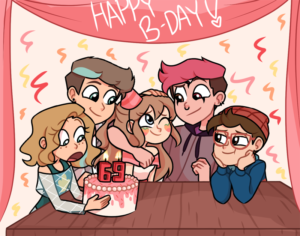 Character Bio's & Audition lines for Stars Align: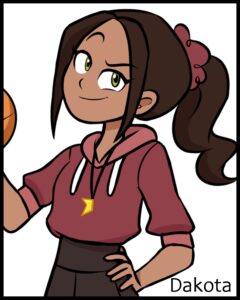 Dakota Rivers
Female
16 years old
OCD tendencies (needs control of the situation)
Sporty
Very competitive
Hot Headed
Struggles keeping close friends
Trust issues
Has a little brother and little sister
Teammates with Jordyn
Audition lines (three required):
"Jeez … what is with that girl? Her and her stupid 'politeness' … *shudder sound* "gross"
"Uh this isn't mine - - did Sicily go up there again?  I swear that little demon 'tries' to annoy me - - "
"First off, lady - - who are you?  And second, what gifts?"  ("what gifts" said annoyed)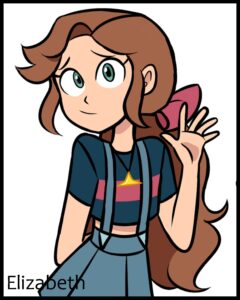 Elizabeth Montgomery
Female
16 years old
Social Anxiety/Anxiety disorder  
Introverted
Loves history and reading
Theatre kid
Younger sibling to Caleb
Best friends with Riley
Audition lines (three required):
"Ohmygoshohmygoshohmygosh - - I'm FREAKING OUT HERE RILEY!!"
"There you are, what are you doing out - -huh?" (babyish voice)
"I'm so confused right now …"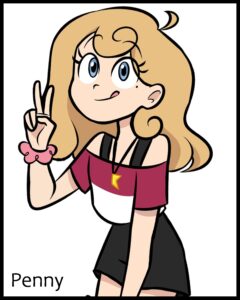 Penny LeBlanc
Female
15 years old
ADHD - NOT DITZY
Happy all the time
Overly optimistic
Scientific
Forgetful                 
Best friends with Annabella
Close connection with Alfred
Audition lines (three required):
"That's not the point Annie, I could probably just donate it or something, maybe to one of those animal shelters, they have really cute kittens - - where was I...oh yeah!"
"NO NO NO DON'T LOOK IT'S NOT READY YET!" (panicky)
"HI I'M PENNY! Whew I'm so glad I'm not here alone ... how did you guys get here?" ("Hi I'm Penny" said louder and excited)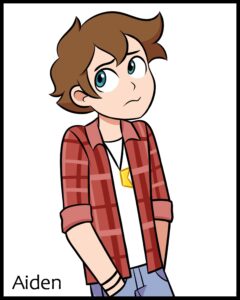 Aiden Foster
Male
15 years old
Likes to keep the peace, but annoyed easily
Best friend of Ashlyn, friends with Rowan
Audition line: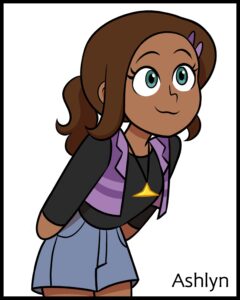 Ashlyn Porter
Female
15 years old
Bubbly person
Best friends with Aiden, friends with Rowan
Audition line: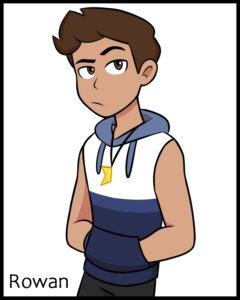 Rowan Ramirez
Male
16 years old
Hot headed
Friends with Ashlyn and Aiden
Audition line:
"We've passed every test you've given us"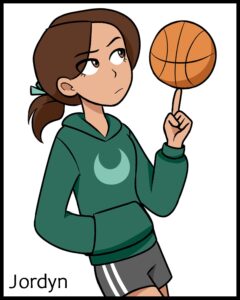 Jordyn Hernandez
Female
15 years old
Sporty
Friendly
Competitive
Dakota's basketball teammate
Audition line:
"Ah! Sorry there, lemme get that for you"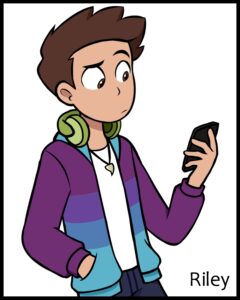 Riley Thompson
Male
16 years old
Theatre kid
Optimistic
Elizabeth's best friend
Also friends with Caleb and Ricky
Audition line:
"Ok, ok, I'm sorry, I know this stuff is hard for you.  Here take a bag - - breathe girl" ("breathe girl" said quick and low)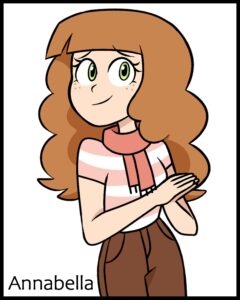 Annabella Romanoff
Female                                            15 years old      
Motherly type
Likes to garden
Best friend of Penny
Audition line:
"Ah yes, the one you won't stop talking about but wont give me any details regarding it?  I think I can recall something like that being said" (friendly sarcasm)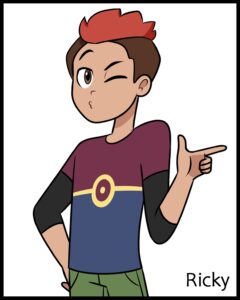 Ricky Ortega
Male
16 years old
Loves Italian food
Constantly at Caleb and Elizabeth's house
Band Kid
Caleb's best friend and also friend of Riley
Audition line: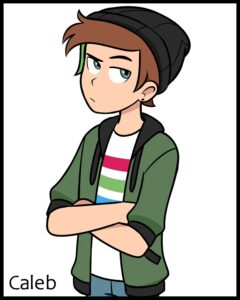 Caleb Montgomery
Male
17 years old
Deals with depression
Likes to play games
Older brother of Elizabeth
Friends with Riley and Ricky
Audition line:
"Think she went out, not sure" 

(eating pizza: recorded as muffled and as unmuffled)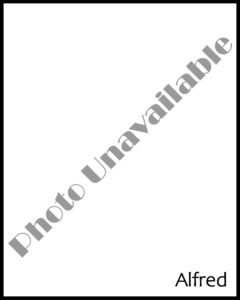 Alfred Butler
Male
Early 60's                                  Distinguished
Kind hearted
Proper
Penny's butler
Audition line:
"Ahem, pardon the interruption Miss Penelope, I believe there was a package left for you" (British accent)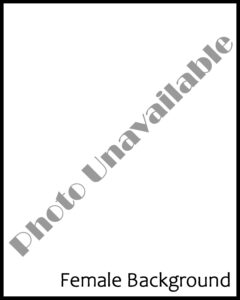 Female Background
Female
15 years old
Teammate of Dakota                                         
 Audition line:
"Good Game, 'Kota!" (far off shout)