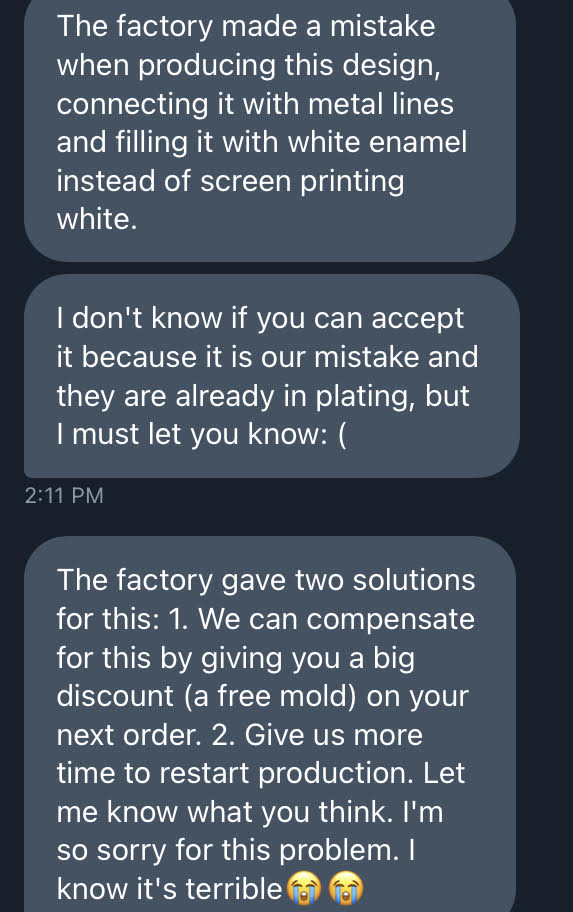 Quick update for the February Pre-Orders…
There was a slight issue with the Huntlow pins. The factory accidentally connected the metal lines for Hunter's eyes in the mold and filled it with white instead of screen print.
They've offered two solutions (as seen in the screenshot): first one being a compensation toward a future order to accept these ones as is, and the other being to redo them for us free of charge (which will take a tad longer).
We want to ensure people receive what they order through us so we have chosen the first option. We apologize for this delay and any inconvenience this may cause anyone.
We were originally expecting them by end of March, but new estimation is late April to early May.
We have such an amazing manufacturer so please do not be upset with them. These things can happen and we hope everyone can be gracious in understanding.
Please know we appreciate all our customers and the trust put forth with pre-ordering with us.
Please be sure to check back regularly for any other updates regarding February's order.