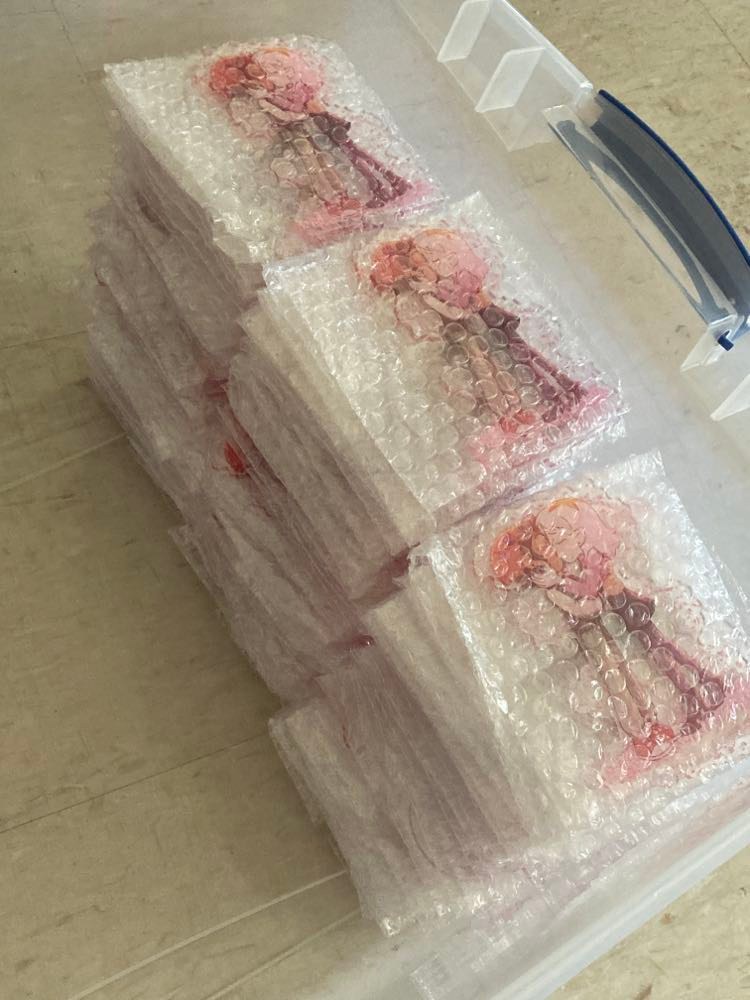 Good news…
The Lumity Blossom standees arrived yesterday!!!
We are so excited because it is one step closer to fulfilling the orders, and everyone having their merch sent to them!
They are currently sitting in a container in "quarantine". Why? Well, Thea is not the only one with mental health issues, her mom (me) suffers from multiple, and since Covid they have been amplified. Unfortunately I fear surface (yes I am aware there is only a 1 in 10,000 chance, but how my mental health works is – there is a chance). I will spare complete details to my issues, just please note there is a two week time period needed when items enter this house.
Pins are taking longer (explained in a previous update) so they will not be here for approximately a month at least.
We do not want those who only ordered a standee to have to wait so once "quarantine" is up they will be packaged and sent out!
Once we know more about the pin status, another update will be provided…until then…yay we have standees!!!
Stay tuned….