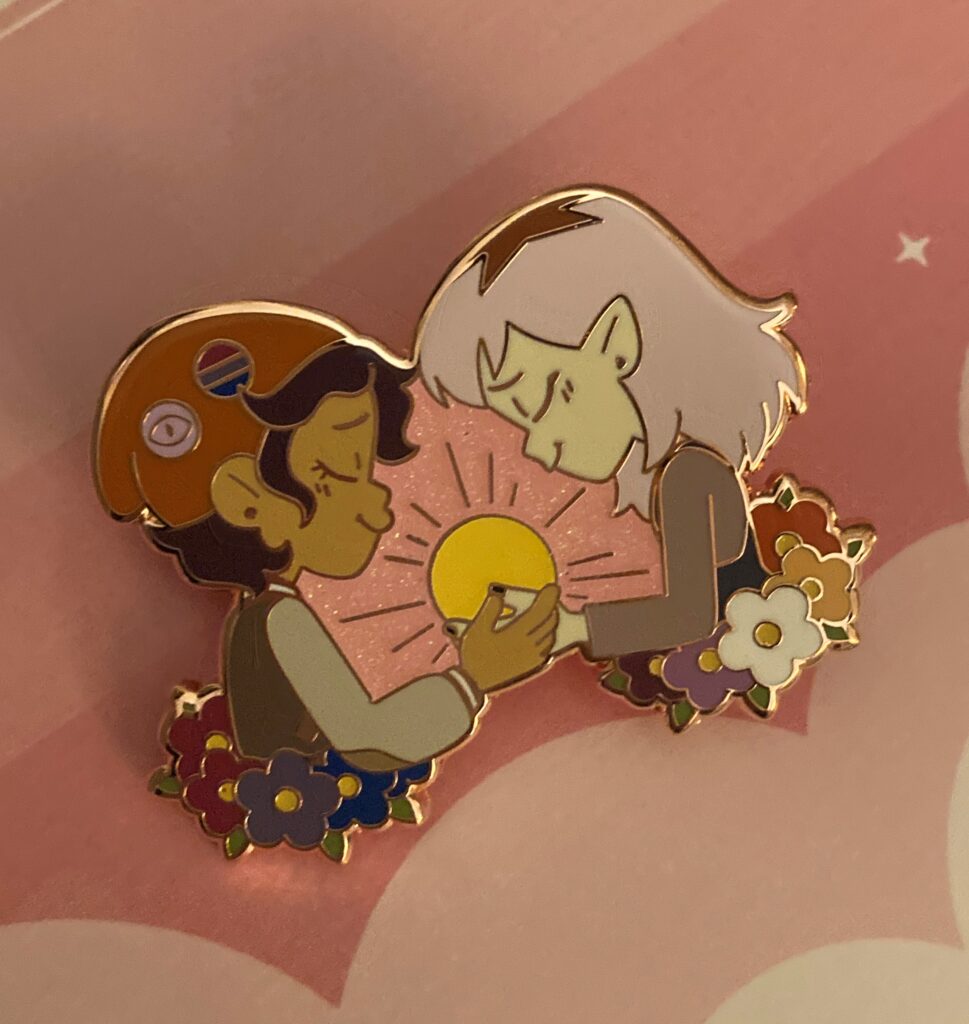 THEY ARE HERE!!!!
We are so happy the February Pre-Sale pins have FINALLY made it to us!!! We took one of each out to get pictures to share with you all!!
Please note:
Due to my (Thea's mom) extreme cautions (with our multitude of health issues) regarding Covid surface transmission (I have a long detailed explanation why I am like this if anyone really wants to know) all items that come into this house go into a two week "quarantine" before getting packaged…

There is still 105 orders to be filled with February's pre-sale (these pins and the Lumity blossom standee) and this takes time for our bodies to do. We have appointments this Friday and Monday, and after a day of rest we will be starting our packaging process on Wednesday, April 26th.
Our process is as follows (each one time consuming and hard on us physically):
– sticker printing and cutting with cricut machine
– product grading (pin mostly and there is over 100 to grade between the two)
– cutting corners off all cards (costs extra for printers to do it)
– putting pins on backing cards and packing into mesh bags
– packaging standees into mesh bags
– prepping stickers to go
– going order by order putting items into bubble mailers (we try to do this slower to not mess up) while applying sticky note to each one with people's names and the size and weight of each one affixed to the front
– Inputting into Canada post (2-3 minutes per order, depending on if they are a repeat customer and saved in the database)
– printing labels and cutting (printed on full printer sheet with half being the receipt and half the label)
– Putting labels into protective stick on sleeves and affixing to the mailers ensuring we have the right ones for each (comparing to the sticky notes)
We will be working from next Wednesday (April 26th) through Sunday (April 30th) to have them ready to be picked up by Canada Post on Monday, May 1!
We truly apologize for the continued wait, and we are doing the best we can. Thank you for the amazing continued patience, especially with this order! We appreciate each and every person who places an order with us and hope to continue offering amazing merch at great prices for everyone!
We also have a couple pictures of them glowing in the dark below…hope you enjoy…and as always….
Stay tuned….