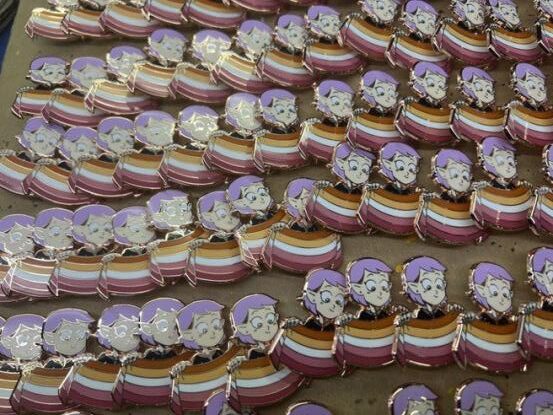 GREAT NEWS!!!!
We received these photos from our manu and HAD to share them with you!!!!
The Amity flag pins are complete and the Luz ones are heading into spot colouring (for the eyes)!
They look so amazing!!!
You know what that means…right???
With the kiss pins completed, and these so close to being completed, we should have them en route to us soon!!
So exciting!!!
Stay tuned…