What would you like to see?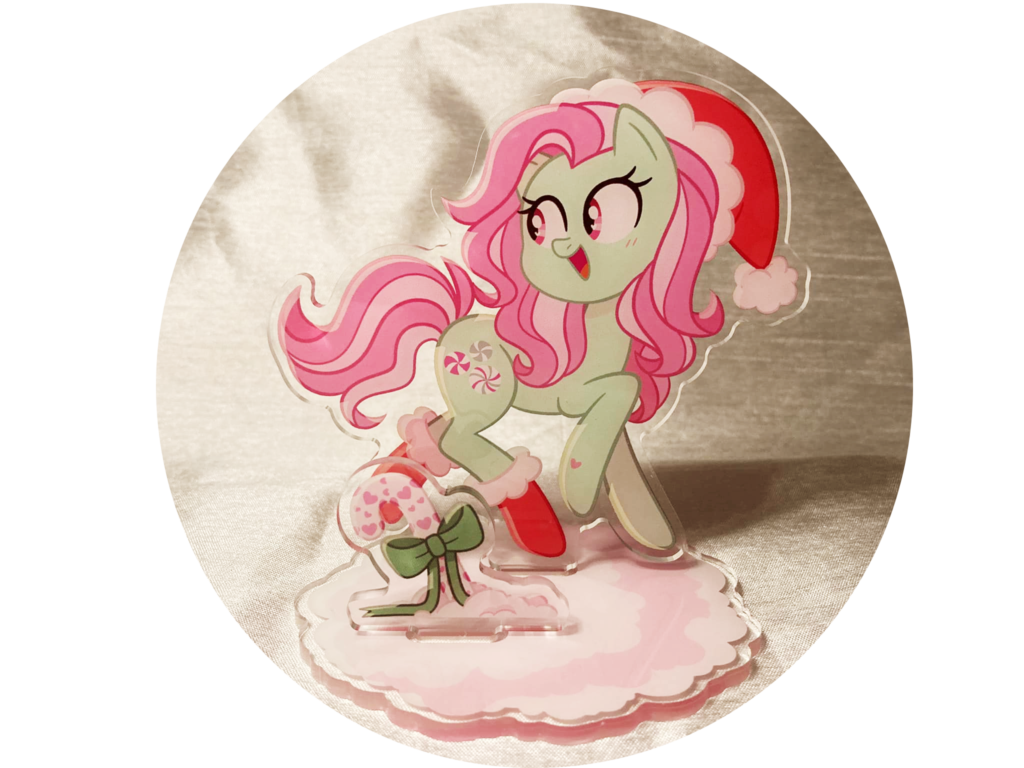 Making merch of her favourite things is something Thea had been wanting to do for a while. My hesitation hindered her up until last year. Her first item she made was a pin of her Star's Align main three characters "The Girls: Elizabeth, Dakota and Penny". She loves designing merch, more than any other drawing she does. Her mind is constantly coming up with new ideas and has a long list to work from.
Not wanting to overwhelm people, and their pocketbooks, she limits presales to once a month and it is usually between one and three items. She loves having merch of her favourite characters, and also understands how hard things can be financially on people, so she does her best to keep prices on the lower end to help.
There is a big sale upcoming that she is rather excited for, a huge Owlphibia bundle, featuring two pieces from a special guest artist, that will be pricey but a huge savings buying it together as opposed to us selling them all separately.
For those wondering why the picture above is with this entry, and maybe what exactly this entry is about, let me explain. A couple months ago Thea really wanted to make a Minty Standee with two uprights. She wanted it, but didn't think anyone else would be interested so she made it for herself. It turned out so adorable! To that end, there are many other things she would love to make, with many other characters, but is unsure what people would, and wouldn't, be interested in. To ensure we can offer decent prices we need to have minimum sales quantity met. For Enamel pins it is 25, Standees and Charms 16 (for some examples).
This is where we need feedback. We have prepared a Google Form in hopes to learn more about what people would like to be able to buy once her store is up and running. If you could please take a few moments to fill it out we would greatly appreciate the effort!
Anyone who fills out this form will be entered into a draw for a free charm (including shipping) of the most chosen interest! 3 winners will be chosen and informed via email provided