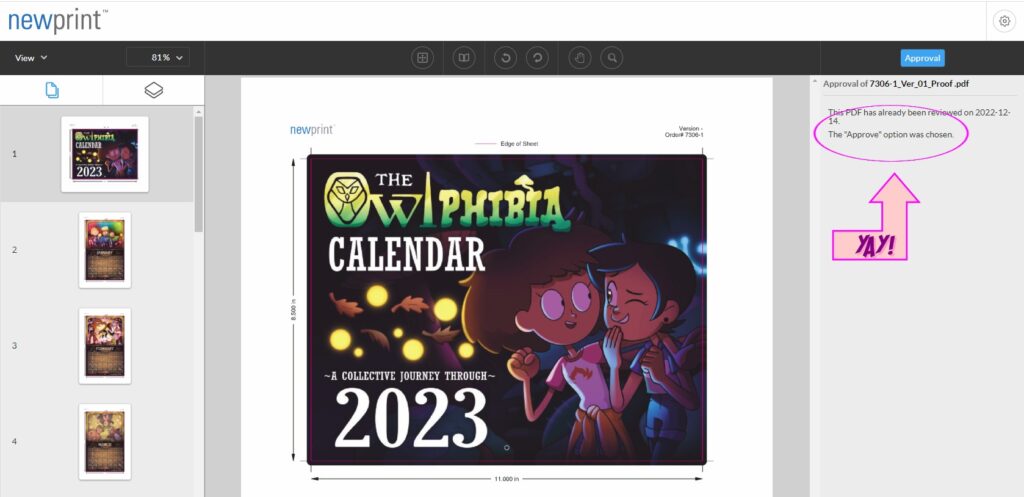 So Happy to update that the proof was sent today and approved!!!
The Calendar is now in production!!!!
We are not sure how long production will take, but hopefully no longer than the quoted five days when we ordered!
There was a slight delay in getting our proof. We would have had it yesterday but there was an issue with the original files I uploaded. The day was spent yesterday correcting it, but by the time we were able to resend they were closed.
Bottom line is…we are one step closer now to having new calendars in hand to be able to ship out to the amazingly understanding people who are on standby waiting for deliveries!