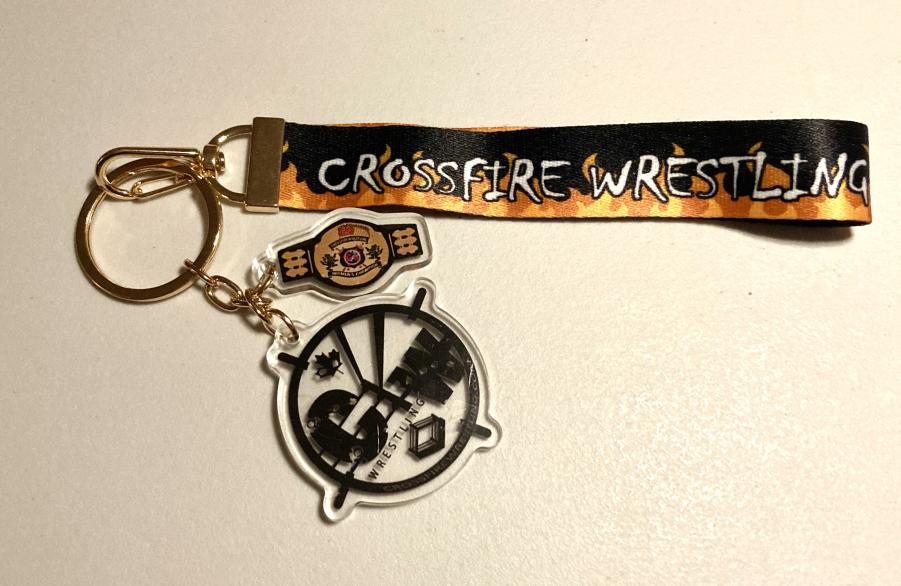 This giveaway is for anyone local to Niagara Region!
TheaArtsz is a proud sponsor of the women's match at "FIRED UP '23" and we are giving away a package for two!!!
You will win:
2 General Tickets
2 Food & Drink Combos
2 Crossfire Wrestling Lanyards w/ Keychains designed by TheaArtsz
For a chance to win all you have to do is fill this form out…that is it!
This form will be open until September 22nd at 11:59 pm EST and the drawing will be held September 23rd!!

THE EVENT WILL BE HELD SEPTEMBER 24TH FROM 4 PM – 7 PM AT THE MERRITTON LIONS CLUB IN ST. CATHARINES!!! CLICK HERE FOR MORE EVENT INFO
The ONLY reason you will be contacted is if you win!
For the winner:
Your package will be at the show for you to collect when you arrive!
Please note:
~ You do NOT have to follow, like, or share anything to enter! 
~ Your contact information given will NOT be kept or shared and this form will be deleted after the winner is contacted!
~ You must be at least 18 to enter!

Click here to enter
Good luck to all!