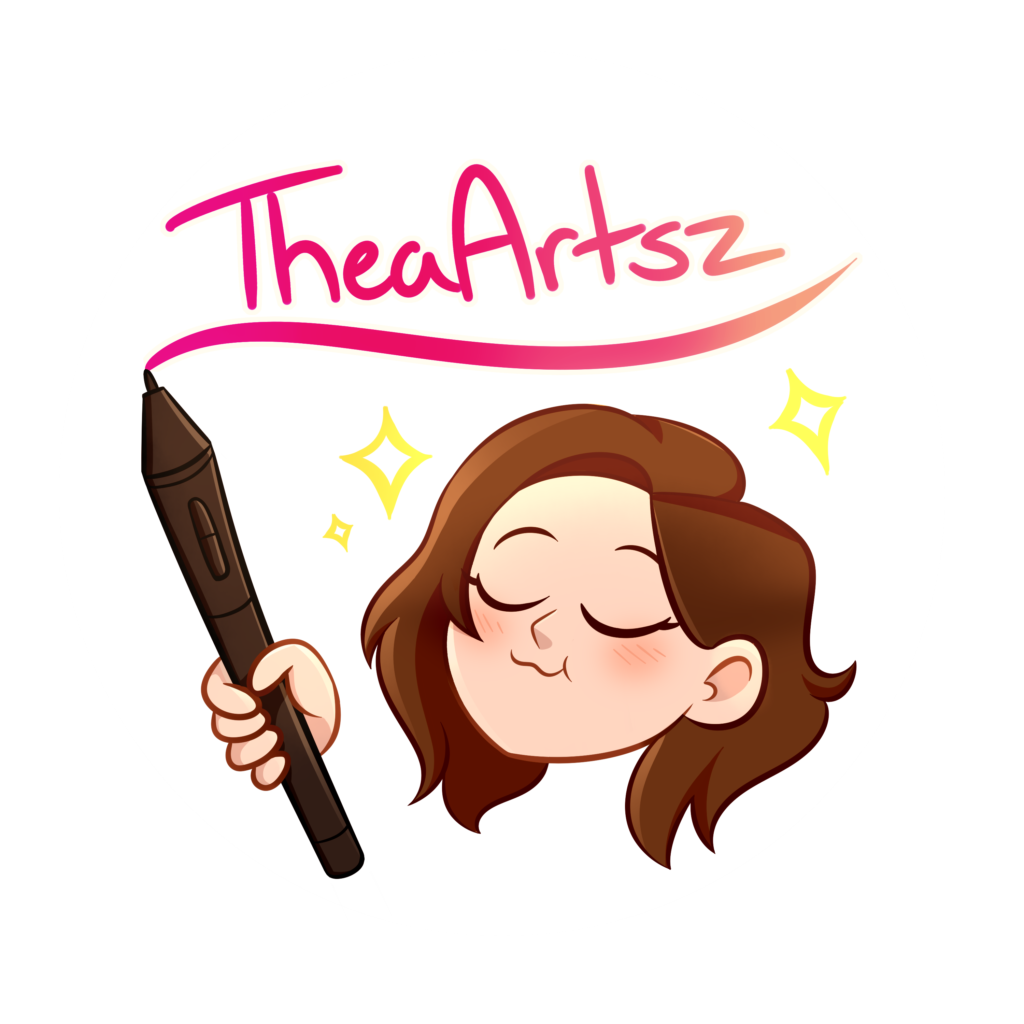 It has been decided, until further notice, that Thea will be taking a pause from doing commissions (art or merchandise related).
She loves creating and has so many ideas, but when she takes on commissions her energy is used up doing those and leaves her struggling to complete her own artwork (mainly merchandise items).
While starting up this venture of merchandise making she was trying to complete her high school education (which she achieved last week). Having multiple health issues can make things harder (we invite you to learn about the spoon theory) and unfortunately she just can not split her time and energy right now between her own designs and those people would like her to do.
She absolutely appreciates that there are people that want to commission her, and loves making others happy, but when it comes at a personal cost there needs to be a step back on her part.
When Thea is in a position to be able to open commissions again we will be careful on how many she accepts and the prices will be adjusted (this is being mentioned as a heads up only).
Thank you for your continued support of her passion and we hope you will still be interested in the merchandise she offers for sale through this website. There are so many items on the horizon that she is excited to share with everyone!
All the best, from our home to yours…